When I am not on another official job, I enjoy playing my Dolceola at the Lake Forest Park Farmer's Market. Little kids seem fascinated as they pass by, mainly because from the other side you can't see how I am producing music. Not many people know my songs, but last week when I played "I'll Take You Home Again, Kathleen," a woman told me that was her name. I mix some old jazz, cowboy songs, Woody Guthrie, ragtime and gospel music. There are some limitations to the instrument: only certain key signatures are available and it is not very loud. But the quietness seems to pull people in. I like it that way.
Thinking about quiet things is a contrast with our current world of ego and lies as a form of government, so I thought I should mention my favorite cowboy film:Four Faces West. It has all the typical trappings of a traditional western, but no gun is ever fired. That is a miracle. And Joel McCrea, one of my heroes, actually empties out his bullets to get sulfur to add to a smudge pot to save a Mexican family near death from Diphtheria. And that act allows the sheriff to catch up with him. I can understand that kind of use of a weapon.
Dave Holo returns to Salty's this month. He will also be part of the Dave Loomis Good Herb jazz band at the Puget Sound Traditional Jazz Club meeting. And there is the Burien Jazz Walk, with many band involved, including The Evergreen classic band and the Yeti Chasers.
I have been eating many blueberries lately.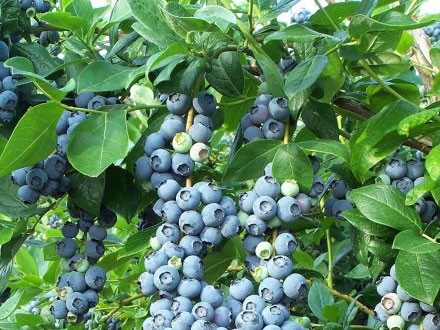 ---
If you would like to read past newsletters click here.
---